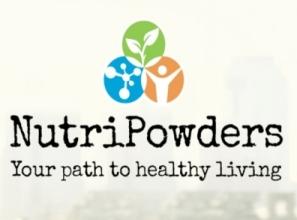 Nutri Powders by Gary Null is your source for premium natural health products developed by one of America's leading authorities on healthy living, Gary Null, Ph.D. Our product line features only the highest quality vitamin and mineral supplements and nutraceutical powders made from nature's most beneficial super foods. We also offer a fantastic selection of natural skin, hair and oral hygiene products as well as state-of-the-art water and air purification systems.
An internationally renowned expert in the field of health and nutrition, Gary Null, Ph.D is the author of over 70 best-selling books on healthy living and the director of over 100 critically acclaimed full-feature documentary films on natural health, self-empowerment and the environment. He is the host of "The Gary Null Show", the country's longest running nationally syndicated health radio talk show which can be heard daily on The Progressive Radio Network
Throughout his career, Gary Null has made hundreds of radio and television broadcasts throughout the country as an environmentalist, consumer advocate, investigative reporter and nutrition educator. More than 28 different Gary Null television specials have appeared on PBS stations throughout the nation, inspiring and motivating millions of viewers. He originated and completed more than one hundred major investigations on health issues resulting in the use of material by 20/20 and 60 Minutes.
Gary Null has channeled his passion for natural health and extensive knowledge of nutrition to create a truly exceptional line of health products that have helped thousands of people experience optimum health naturally.